Hello everyone and thank you for stopping by!!!
Today is just a quick post letting you know that the wonderful Lesley Oman, which is the owner of the brand new amazing stamp company Heffy Doodle, asked me to be the first guest designer on her Blog!!!
How cool is that , right???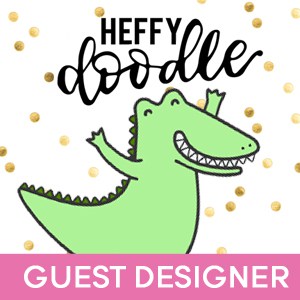 Of course I had to say yes!!! So if you want to see what kind of project I came up with please head over to the
Leave some love over there and have a wonderful and creative day!!!
P.S If you leave a comment on the Heffy Doodle Blog you have the amazing chance to win a Heffy Doodle Stampset yourself!!! Can´t miss that opportunity, right?
Happy crafting!!!
Maria :)